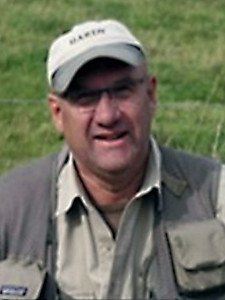 Philip has fly fished for over 30 years on the Australian mainland, Tasmania, New Zealand, Canada, USA and the United Kingdom. He is a former guide in Tasmania where he specialised in wilderness fishing for wild brown trout. He is now a full time professional guide in the United Kingdom.
As an accomplished fly tier (he is the originator of the 'Aussie Muddler', 'The Kite' and many other successful patterns) he has become hooked on the traditional fly patterns made famous by the North Country School of fly fishermen in England during the 18th and 19th centuries.
Philip's guiding business has been developed to teach the traditional techniques of spider fishing. He is the author of "The little book on how to fish traditional hackled flies" which he self-published.
A former management business strategy consultant (his specialisation was the design of processes to deliver on both strategic solutions but to exceed customer expectation), Philip was the inaugural President of the Australian Trout Foundation, a past president of the Victorian Fly Fishers Association and Council of Fly Fishers in Australia. He represented trout fishermen on a Victorian Government Working Body to overhaul the management of recreational angling and the formation of a new Peak Body. He has received various awards for his services to both fly-fishing and recreational angling while living in Victoria